Barrys always been a fan of angels so when I moved the smaller fish out the big tank I got him 3. They were tiny when we first bought them but over the year they have grown into huge things which despite me never being a huge fan are stunning looking. We were never sure what sex they were although we originally thought the large white was a male as that and the one we were convinced was a male were always fighting. Well we got the male right but the white turned out to be female. Two weeks ago she laid a whole heap of eggs on the pipe for the filter which hatched but the wrigglers were picked off by the other fish.
The eggs on pipework
We thought the black one was a female but we weren't sure but we were to be proven right just a week later when she laid twice as many eggs across two leaves in the centre of the tank. We left her one batch knowing they would probably be picked off but took one batch away to rear ourselves.
Heres dad fertilizing the eggs and how many were on just one leaf. (poor picture of mum but shows the eggs clearly)
We put the leaf and eggs into a smaller tank with an airdriven filter and an airstone blowing over the eggs. Three days later we had wrigglers, 5 days on and they were all free swimming and getting their first feed of liquid fry and newly hatched brine shrimp. They are on day 3 since free swimming so I thought you might want to see.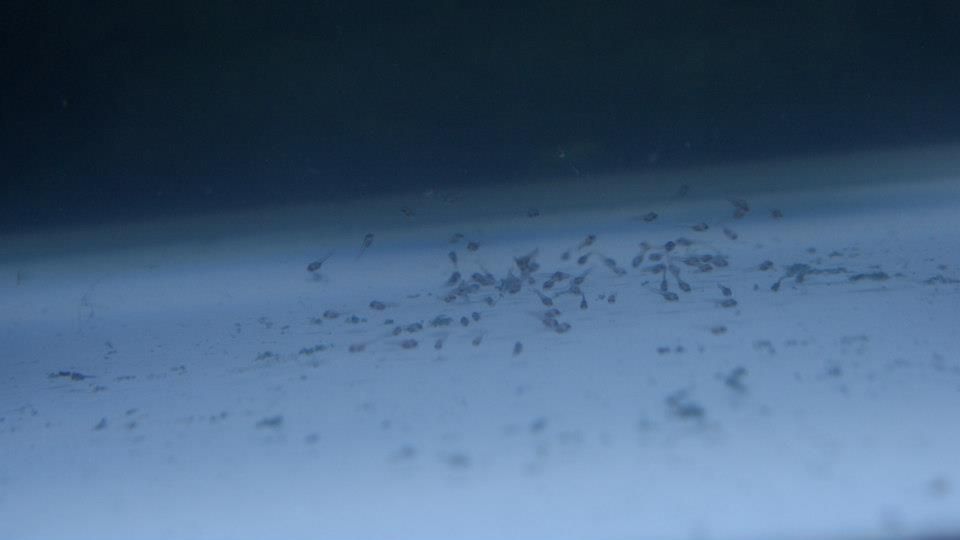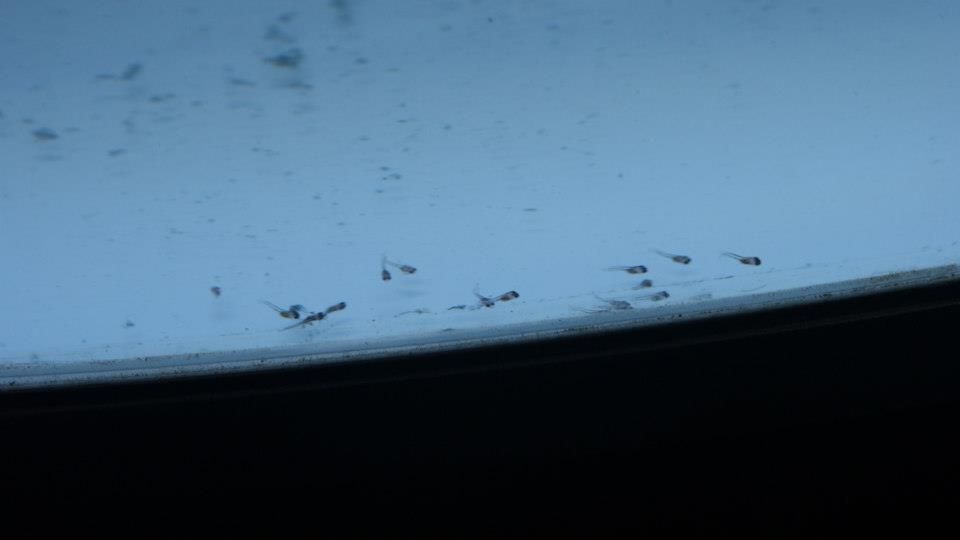 I will update this as they progress.